— Serving the customers of our clients; provide our clients with analysis on the website's operation and structure.
— Incorporating interactive multimedia technology to create visually-pleasing and user-friendly websites/softwares.
— Capable of preventing Flash and JavaScript from blocking Search Engine Optimization.
— User experience is absolutely essential to a successful mobile application, therefore we always make use of our extensive experience to make sure that your app has a unique and creative look, feels modern and works as it should to benefit both your user and your business.
— We insist on creating a management-friendly websites that our clients can administer on their own; therefore, we would not exploit our clients for additional maintenance charge.
— We continue to develop new modes for human-computer interaction and data transmission to meet our clients' needs.
— The websites we build must pass the tests with various kinds of browsers.
Mobile App Development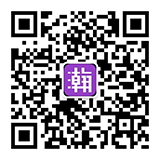 Designs, develops, and delivers tailor-made mobile apps for startups, businesses and types.
We can facilitate with all aspects from the first designing and plan right stage through to coming up with and final development. We follow a process oriented development methodology designed to minimize risks and development time. Our offshore development solution practice focuses on highly qualitative, timely delivered and cost-effective solutions.